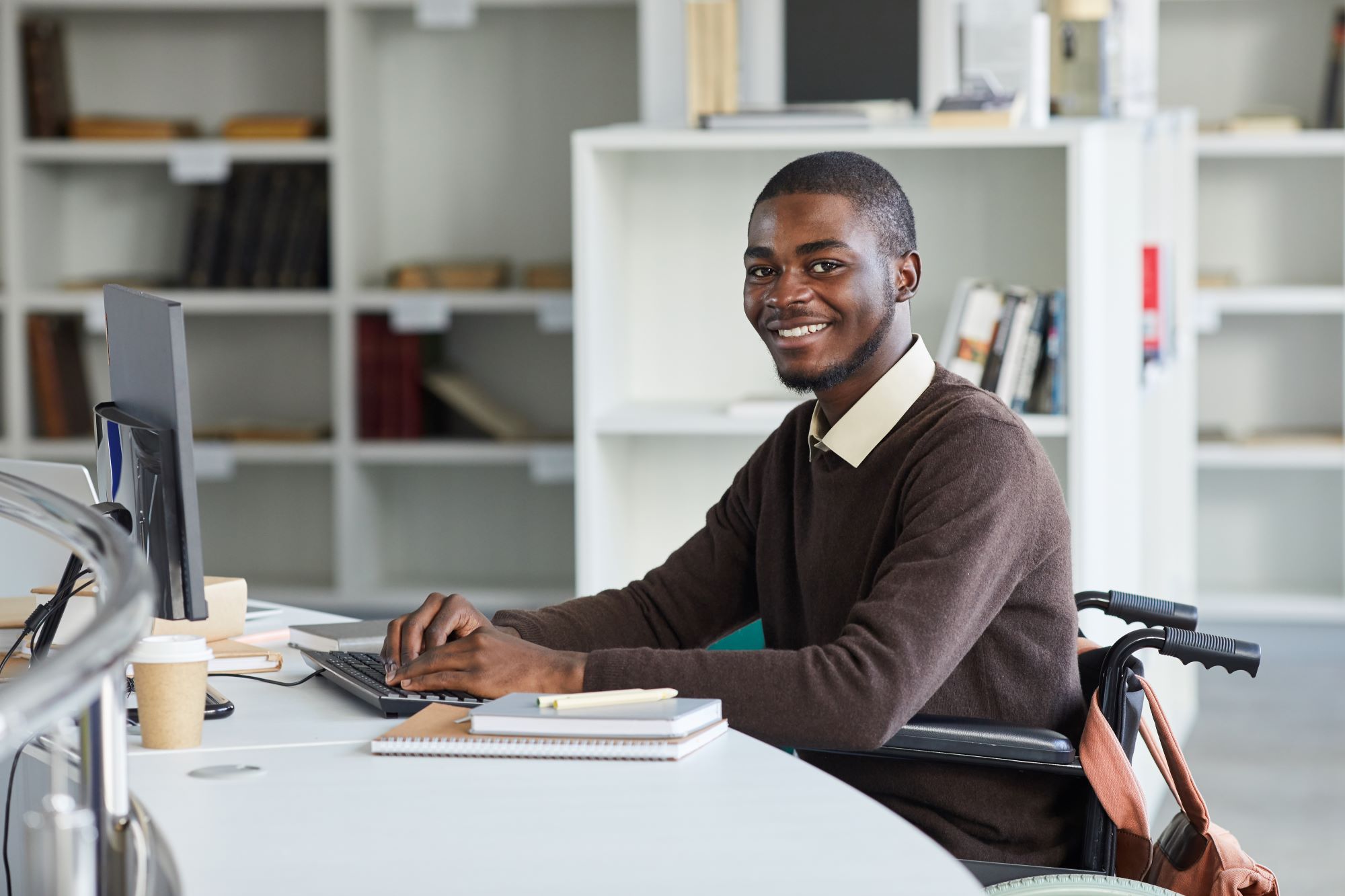 What are Reasonable Adjustments at Work?
Employers must make reasonable adjustments to make sure workers with disabilities, or physical or mental health conditions, are not substantially disadvantaged when doing their jobs. This applies to all workers, including trainees, apprentices, contract workers and business partners.
What is the Reasonable Adjustments Equality Act?
Equality Law recognizes that achieving equality for disabled people may mean changing the way that employment is structured. This could be removing physical barriers or providing extra support for a disabled worker or job applicant. The duty is to make reasonable adjustments.
The Equality Act says there is a duty to make reasonable adjustments if you're placed at a substantial disadvantage because of disability compared with non-disabled people who don't share your disability. Substantial means more than minor or trivial.
Disability at Work Reasonable Adjustments
Examples of effective reasonable adjustments:
Change to the workplace: An employee who uses a wheelchair due to their disability has been struggling to get to the office because they can only manage to use the wheelchair for short distances. So, the employer provides an accessible car parking space near the office entrance.
Change the way things are done: An employee with epilepsy can sometimes struggle with drowsiness and lack of energy in the mornings. So, their employer agrees for the employee to start their working hours later when this happens.
Change to get someone to help: An employee with an eyesight condition, certified as a disability agrees with their employer for someone, they work with to read their post to them.
Examples of Reasonable Adjustments at Work
Reasonable Adjustments include changing the recruitment process so a candidate can be considered for a job – for example, wheelchair users to have their own interview on the ground floor and candidates to complete a written test using a computer.
Doing things another way, such as allowing someone with social anxiety disorder to have their own desk instead of hotdesking.
Making physical changes to the workplace, like installing a ramp for the wheelchair user or an audio-visual fire alarm for a deaf person.
Letting a disabled person work somewhere else, such as on the ground floor for a wheelchair user, or at home if there is secure interconnectivity that allows staff to work from anywhere globally secure.
Changing equipment, for instance providing a special keyboard if the employee has arthritis.
Allowing employees who become disabled to make a phased return to work, including flexible hours or part time working or adding value from home.
Offering employees training opportunities, recreation and refreshment facilities that are fully accessible and life enhancing.
Examples of Reasonable Adjustments at Work Specifically for the Disabled
Reallocation of a duty a disabled employee cannot do – this might include a deaf applicant being reallocated to a visual task as opposed to a telephone work area
Providing a nearby parking space for a disabled worker
Providing a supportive piece of equipment
Swapping two pieces of equipment, i.e., a van with power assisted steering
Redeploying a disabled person to a non-public facing role
Allowing for regular breaks to cope with disability
Providing a disabled employee with a mentor
Amending the employer's policy on companions at certain meetings
Swapping roles with another employee
Retaining an employee temporarily in an alternative post
Why it is Important for a Business to Follow Reasonable Adjustment Requests
It is always a good idea for the employer to focus on the reasonable adjustments they can make rather than trying to work out if an employee's condition is a disability. Employers must make reasonable adjustments to make sure workers with disabilities, or physical or mental health conditions, are not substantially disadvantaged when doing their jobs. This applies to all workers, including trainees, apprentices, contract workers and business partners.
Asking your employer for changes to help if you are disabled
Your employer might have to make adjustments to help you do your job as well as someone without a disability. The Equality Act 2010 calls these "reasonable adjustments". They can be changes to policies, working practices or physical layouts, or providing extra equipment or support.
What is reasonable depends on the employer's situation, for example, the size of the organisation.
The employer should pay for the adjustments, they should not ask for payment and this might be beneficial for staff as well as customer provision and embrace.
If an employer does not make the adjustments they have a duty to make, it could be classed as discrimination. You might be able to complain or take them to an employment tribunal to get what you need.
Your employer will only have to make adjustments for some groups of workers – some self-employed people will not be covered. If the employer gives you paid holiday that is a good sign that you are covered.
If you are an agency worker or contract worker, you are employed by one company but carry out your work for another. Both companies might need to make adjustments for you under the law.
 It is important that your employer knows about your disability as they then have to make reasonable adjustments because they are aware, that you are disadvantaged because of it. An employer's duty to make reasonable adjustments is in section 20 of the Equality Act 2010. Section 21 says that if an employer fails to make a reasonable adjustment its discrimination.
There is no limit to what changes employers must make, but it could include:
Changing hours of work, permanently or for a short while if you're going back to work after being off sick.
Changing your work duties like reducing your workload if you have work related stress.
Providing clear written instructions to a worker with autism who finds it difficult to decide on the order in which to carry out tasks.
Giving a worker with back pain more rest breaks than other workers to allow them to stand and move away from their desk.
At Kaleidoscope Group, we offer expert training and knowledge to ensure both employers and employees share a strong working relationship through providing guidance on reasonable adjustments. Contact us today through our services, Kaleidoscope Recruitment and Kaleidoscope Advisory for more information regarding reasonable adjustments.