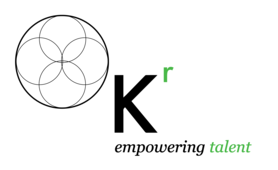 Ambition & Talent with Disability
According to the most recent disabled people in employment report, in the UK, 1 in 5 people of working-age reported they were disabled. Despite this disabled people have an employment rate that has remained around 30% lower than people who are not disabled, which is often described as the Disability Employment Gap.
Disabled people face barriers that are stopping them from entering the workplace, with the recruitment process often being one of the initial hurdles. From difficulty accessing and viewing job adverts, access needs not being met at the interview stage, as well the fear that they will be discriminated against because they have a disability. Kaleidoscope Group, a platform and team of experts working to empower disability through business, provides eight steps on how companies can make their recruitment process more accessible and inclusive for disabled people.
Michael Green, Head of Marketing at Kaleidoscope Group comments:
"Every person can bring unique talent to your business and disabled entrepreneurs and individuals have an amazing perspective on life, with valuable skills that can make a difference to how the job is delivered and how your business performs. Their skills can drive sales now and tomorrow and you could and should be achieving more through empowering ambition and awareness in your business."
Incubator Program
Kaleidoscope Group have received a sponsorship commitment from a Major Marketing, Customer Service and Contact Centre Group in Sheffield to place looking for 8 local disabled candidates with ambition and talent through our Talent Incubator Program, with an end goal that they be recruited afterwards. At Kaleidoscope Group we are looking to recruit & identify talented candidates in the Sheffield, & Yorkshire area.
Kaleidoscope Group, are here to support disabled talent, with ambition to work & seeking new opportunities, through training and development learning with Sheffield & Yorkshire key employers
Are you a disabled person or a person with an impairment living in Sheffield or the Yorkshire region?
Are you thinking you'd like to get a new job with the customer at heart but aren't sure what you'd like to do or how to go about it?
Do you enjoy giving customer service excellence and communicating with happy customers?
Kaleidoscope Group are planning to run a series of workshops called "Talent Incubators" starting November 1st 2021, on behalf of a major employer in Sheffield. We're here to help people like you answer those questions. These free online workshops will last for about 2 hours a week over a 6-week period. Sounds interesting? We'd love to hear from you now;
 recruitment@kaleidoscope.group or pateam@kaleidoscope.group and say:
"Yes, I am a winning Sheffield & Yorkshire Talent" & Your name, email, and mobile details. 
We shall be in touch and thank you for applying to Kaleidoscope Group "Talent Incubator".
About Kaleidoscope Group
There are 15 million+ disabled people in the UK and 1.85 billion+ worldwide. Many face unfair judgement and discrimination based on their appearance which often results in a genuine lack of real opportunities in employment or self-employment.
The Kaleidoscope Group (Kg) seeks to redress this imbalance by offering disabled people access to four platforms through which their voices can be heard, and they can be offered the opportunities that they deserve.
The Kaleidoscope vision is to help to shape a world where there is no difference in 'different' and where every disabled person is given a fair opportunity to realise their full potential and find purpose.