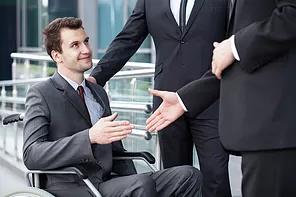 Are you a disabled entrepreneur wanting to start your own business?
KI are hosting a breakfast meeting on the 27th of May in London. We will be specifically discussing how people with disabilities or special needs can start a new business.
At the event you will hear from at least four successful disabled entrepreneurs as well as receiving 10 tips on how to turn your idea into a business.
If you would like to register for this event please click https://www.eventbrite.co.uk/e/are-you-a-disabled-entrepren…
KI is a company that invests in people with disabilities or special needs that have business ideas.
We will provide an infrastructure and mentors around the business and assist it throughout the duration of its lifecycle. We have no upfront fees or charges.